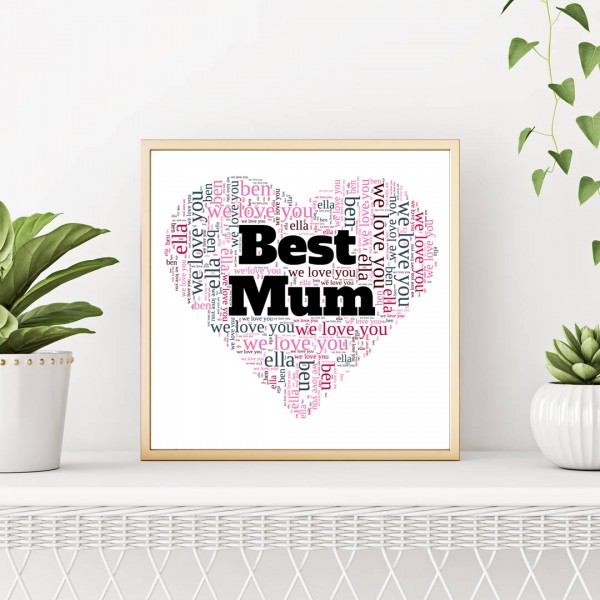 Word Art posters perfect for Mother's Day
Our word art posters are square poster prints.
Printed on high quality poster paper, these prints make a great alternative to canvas.
Create a contemporary look for your home or create a lovely gift.
Choose from one of our design templates and our design toll will do the work for you.
Customise this product