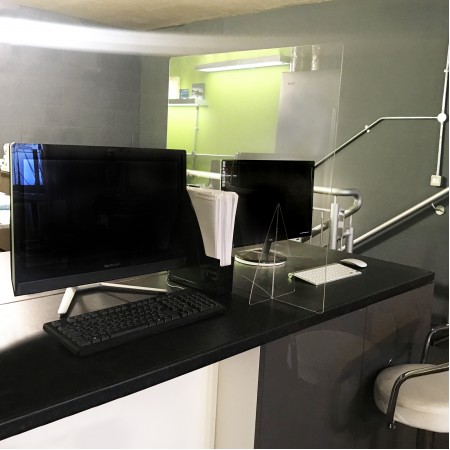 Perspex Desk Dividers
Help keep your staff safe during COVID-19 and help maintain social distancing.
These desk dividers simply sit freestanding on the desk to provide a safety screen and protection for your employees.
Being clear, these keep staff in touch with one another but safe at the same time.
Safe, wipeable, hygienic work station.
Please get in touch for bulk orders or for bespoke sizes.
Clear perspex divider screen
Freestanding
Hygienic, wipeable, easy clean
750mm x 750mm
High quality, delivered fast.
£39.95